Sue has lived in the Twickenham area for nearly 30 years and her four children grew up here, attending local schools and benefiting from being part of a local community. ETNA was always a part of their lives and community, with music, drama and parties taking place there.
Formerly a probation officer and A level teacher, Sue is also a trained counsellor and had her own business making educational DVDs before retiring. She believes strongly in the importance of community and is committed to helping maintain ETNA as a thriving Centre, meeting the needs and requirements of the local population and remaining welcoming and accessible to all.
Angela has lived and taught music in East Twickenham for nearly thirty years.
She leads a busy life playing and teaching the piano, running children's choirs and teaching Kodály musicianship. Angela has run the Sing-a-Song Kodály classes at ETNA since 1989 and has subsequently taught many of the children the piano. She also teaches Kodály at Sacred Heart School Teddington and for the Colourstrings Music School based at Roehampton University and directs the choir at both schools.
She is one of the instructors for British Kodaly Academy's Certificate Course for music teachers and is on the BKA Education Committee. She is also a regular contributor to the European Piano Teacher's Association Piano Journal as a reviewer of new piano music publications and recently she has become a local HLR for the Incorporated Society of Musicians.
Angela has watched her family grow up in East Twickenham and the ETNA has featured in their lives for many parties and children's clubs.
Ian is a Non Executive Director of a FTSE quoted investment fund and of two smaller companies and a Director of a financial consultancy / advisory business involved with start up and smaller businesses specifically in the FIntech sector.
Prior to setting up the consultancy business Ian was a senior Managing Director and Head of the capital Markets business in a major UK bank, with a career spanning some 30 years in the international capital markets.
A local resident, in East Twickenham for the last 5 years, Ian is a member of the ETVA group and the Schools for East Twickenham initiative. He has a young son and four older children and an association with the area going back to his Grand parents his Grandfather being a senior GP in the Strawberry Hill, Teddington area for over 50 years.
Zerrin, who grew up in Germany and studied at university in Turkey, lives with her 10 year old daughter in East Twickenham, literally "just around the corner" from the ETNA Community Centre.
She worked as a Training and Development Manager for several years in an international catering company and is now a self-employed Training Consultant and NLP Master. She uses ETNA for her various training groups and also loves to spend her time there with her daughter who takes part in drama classes at ETNA and Piano lessons through ETNA.
Zerrin is interested in all kind of personal development subjects and self-healing methods like EFT (Emotional Freedom Technique-Tapping) and Reiki.
When asked "What would you do for a living if you had the chance to start your professional life all over again?" She answers, "No doubt, I would become a trainer again."
Zerrin is married and has a 22 year old son and a 10 year old daughter. Her major strengths are her interpersonal skills and her curiosity to all kind of new subjects and learning.
Alexander lives in St Margarets with his wife and son.
Alexander's professional employment is with Tata, the Indian headquartered business that owns Tetley Tea, Jaguar Land Rover and a range of other businesses in the UK.
Alexander also serves on the Government's Regulatory Policy Committee, a Non-Departmental Public Body. In his role on the Board of this Committee, he evaluates impact assessments emanating from government departments and regulators, ensuring that the Government's progress toward its own regulatory targets remains based on robust and accurate assessment.
Alexander is also a Councillor for St Margarets and North Twickenham in the London Borough of Richmond upon Thames and a School Governor at Chase Bridge Primary School.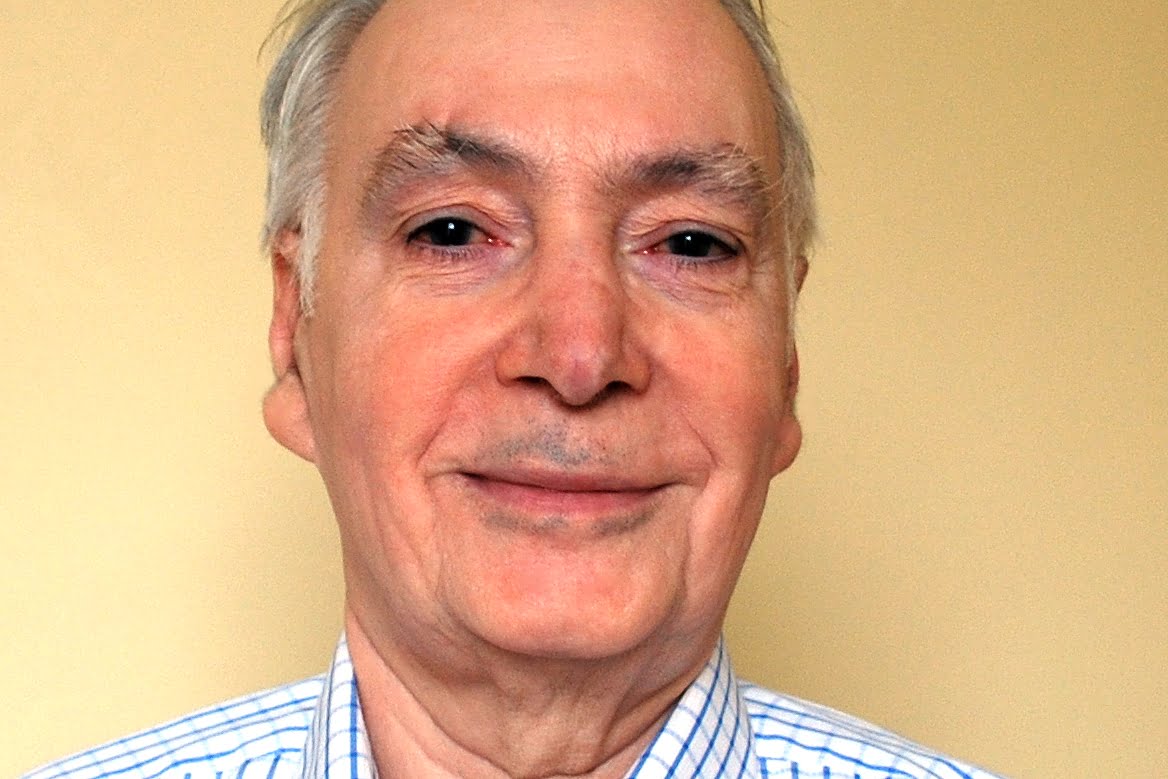 Perminder retired in 2014 when he sold his Deli / Grocery business in East Twickenham, after serving the community for 30 years. He ran the business with his wife Surinder.
Pindi, as he is commonly known, came to UK in 1982 from Kenya with his family. Pindi was a District Agricultural Officer and Provincial Training Officer with Ministry of Agriculture, Kenya for nearly twenty years. He also owned a fifty five acres fruit farm in Mombasa.
Pindi was President Of Rotary Club of Twickenham in 2004/5 and 2010/11. In 2012 he led a Rotary International Group Study Exchange team from UK District 1140 to Rotary District 3080 in North India. He is the founder Chairman of East Twickenham Traders Association, and a founder member of East Twickenham Village Group. Pindi is also a member on many other local Organisations in the Borough, including Twickenham Society, Richmond in Bloom, Patient Participation Group and also represents Twickenham Society on the Community Safety Partnership. He received Richmond Community Award in 2013 for his services to the community.
Pindi held various positions in his native Kenya. He is a Life Governor of Agricultural Society of Kenya and was Chairman of Mombasa International Show from 1976 to 1978 during the time of late President Jomo Kenyatta. He was The National President of Kenya Jaycees (JCI) in 1981 and was the Chief Delegate representing his Country in the World Congress in Berlin.
Pindi played International Hockey for Kenya.
He loves sports and travelling.
Philip G Challinor
Trustee
A real estate strategist, architect, chartered surveyor and serial social entrepreneur, Philip is enthusiastic about helping the East Twickenham Community create an even higher quality place to live, work and enjoy.
With a fundamental belief in the collective power of communities combining to deliver healthier, more resource efficient and a more socially equitable environment, Philip is very honoured to be a 'rookie' on the ETNA Board of Trustees.
Philip has two teenage daughters and, sadly, a dementia suffering mother. He would like to facilitate East Twickenham to provide live enhancing resources for both generations.
Other relevant experience includes time serving the various professional bodies that he has been a member of including the following:
· UK President of FIABCI (The international Real Estate Federation)
· Faculty Board Member of the Management Consultancy Faculty at RICS
· Founder Member of the RICS Sustainable Development Commission
· Founder Member of the RICS World Games Commission
Philip has had 30 years of experience with community led groups as an active member of the Council of Management of Corams Fields in Holborn, which provides world-class facilities within a safe haven for children.
Philip was also made a Trustee of the River Regeneration Trust in Bath, where he had previously helped the University deliver a Sports Village as one of the UK's most successful Millennium projects.
Philip is also director of FLECS, which is a small but ambitious social enterprise delivering community backed renewable energy solutions.
Vanessa James
Centre Director
Vanessa has taken over as manager from Verity when she retired, from starting at the centre as her assistant in November 2013. Vanessa's background is retail buying in which she worked for several blue chip companies and interior decoration is also her passion so she has enjoyed the challenge of giving ETNA a new lease of life.
Since having her daughter she has enjoyed working in a more local role and getting involved in her neighbourhood and community. She lives in St Margarets with her family.
Birsel McCaleb
Assistant Centre Manager
Birsel has lived in East Twickenham for many years and is very passionate about the area. She is delighted to be part of the ETNA Team and is a strong advocate for what the Centre provides to the local community.
Birsel used to work as an Executive PA and is a certified life coach. She has a passion for jewellery and uses her Turkish heritage to influence designs.
Jim has worked at ETNA for 25 years, so if you want to know anything about the centre, ask Jim as he is a font of all knowledge. He's also as versatile in his abilities as he turns his hand to anything, that means the centre runs efficiently and in an old property this is invaluable. Jim lives in Petersham and can often be seen cycling his bike to work.
Jim is available from 6.30 – 11am at ETNA if you require any assistance.