Vanessa James
Centre Director
Vanessa has run the Centre for the last three and a half years, and has enjoyed the challenge of working with the council on the commissioning process to secure the future of ETNA. Vanessa's background is retail buying in which she worked for several blue chip companies and interior decoration is also her passion so she has enjoyed the challenge of giving ETNA a new lease of life.
Since having her daughter she has enjoyed working in a more local role and getting involved in her neighbourhood and community. She lives in St Margarets with her family.
Ivana Puchlova
Office Administrator
Ivana joined ETNA in January 2019 as an Office Assistant. Her main focus is on the Centre's invoicing and social media marketing.
Ivana's background is in the hospitality industry where she has worked in managerial roles for many years. In 2016, she graduated from the CASS Faculty of Arts, Architecture and Design with a BA in Photography. Her photography projects have been exhibited in London galleries and in a solo show in her home land, the Czech Republic.
She is also a boards sign-writer, self-publisher and self-curator. In her spare time, she is focusing on her passion for interior design, working on a house renovation project back home.
Rory Cahill
Facilities Coordinator
Rory started working for ETNA in 2022 and is responsible for the building's upkeep and maintenance. With a background in estates and facilities, alongside having worked as a qualified technical brewer, Rory has helped with the maintenance and management of many (often quirky) spaces.
Currently he is studying towards a History degree at Goldsmiths University, and will be shortly entering third year, having recently won the Peter Galloway Prize. Rory is interested in lower league football, brewing, "nerd stuff", and local history.
Irada started working with us in 2016 and looks after the cleaning and other additional duties at the Centre. Irada is part of the ETNA team and works alongside Vanessa and Ivana in ensuring the smooth running of the Centre.
Irada lives locally in St Margarets and works with families in the area carrying out domestic chores. She originates from Poland but has lived in England for many years, her son attending the local schools.
Sue has lived in the Twickenham area for nearly 30 years and her four children grew up here, attending local schools and benefiting from being part of a local community. ETNA was always a part of their lives and community, with music, drama and parties taking place there.
Formerly a probation officer and A level teacher, Sue is also a trained counsellor and had her own business making educational DVDs before retiring. She believes strongly in the importance of community and is committed to helping maintain ETNA as a thriving Centre, meeting the needs and requirements of the local population and remaining welcoming and accessible to all.
Ian is a Non Executive Director of a FTSE quoted investment fund and of two smaller companies and a Director of a financial consultancy / advisory business involved with start up and smaller businesses specifically in the FIntech sector.
Prior to setting up the consultancy business Ian was a senior Managing Director and Head of the capital Markets business in a major UK bank, with a career spanning some 30 years in the international capital markets.
A local resident, in East Twickenham for the last 5 years, Ian is a member of the ETVA group and the Schools for East Twickenham initiative. He has a young son and four older children and an association with the area going back to his Grand parents his Grandfather being a senior GP in the Strawberry Hill, Teddington area for over 50 years.
Penny moved to St Margaret's from Teddington five years ago and lives near the ETNA Centre. She is keen to play a role in the local community and especially interested in the Junk Food Project. She worked at Hampton School for 26 years where she was Head of Modern Languages and taught German, French and Latin. In her last few years there, she completed a Diploma in Working with Adolescents at the Westminster Pastoral Foundation and joined the School Counselling team at Hampton. She also served as the Staff representative on the Hampton School Board of Governors.
Her husband was in the Army for many years and she accompanied him on several postings abroad in Germany and Cyprus where she ran Army Wives Clubs. She has taught German in Army Education Centres, as well as English at a German Grammar School and in a voluntary capacity to immigrant women in Twickenham.
Penny has a daughter and a son and three grandchildren. She is a keen Bridge player and loves classical music. She enjoys reading and is a member of a local Book Club which has been going for almost 25 years. She is also passionate about the city of Berlin – she has written two guidebooks about the German capital, runs a blog called 'berlinunwrapped' and has translated over a dozen books about the city from German into English.
Kate first moved to Twickenham in 1998, before moving to work abroad around Europe, Caribbean, USA and Asia, only landing back here permanently in 2014 with her French husband. Using the wide experience gained through all of these moves, she has developed a portfolio career managing teams through transitions as well as championing entrepreneurs & start-ups from an operations perspective.
Her interests lie mainly in the fields of health and the environment so is excited by the key role that local community organisations such as ETNA can play in supporting local groups working in these and other fields.
As a mental health advocate, she is currently focused on promoting good health in the workplace especially with an eye on the Future of Work.
She also serves as a Trustee for:
Global Feedback, who campaign internationally to regenerate nature by transforming the food system
Animal Rescue & Care who rescue, foster & rehome unwanted animals in the local Richmond upon Thames area
Finally Kate has a life-long passion for both playing and watching a range of sport and loves to get outdoors to actively enjoy the beautiful green spaces we have locally.
Counsellor Geoff Acton
Deputy Chair
Geoff has been a Richmond Councillor for twelve years following a 35 year career in automotive marketing and communications, including Marketing Director of Saab Great Britain. He is now Cabinet Member for Business, Employment and Property and is passionate about our local businesses and community. Other roles include the Arts Executive, Regulatory and Licensing, Pension Committee, supporting the Chamber of Commerce with business mentoring and the Awards programme. He has been a school Governor at Chase Bridge for nine years and was Deputy Mayor in 2008/9 and hopes to be Mayor during this administration's term!
He is married and has lived in Twickenham for over twenty years and enjoys playing tennis, playing the clarinet, country walking, food and drink and travelling.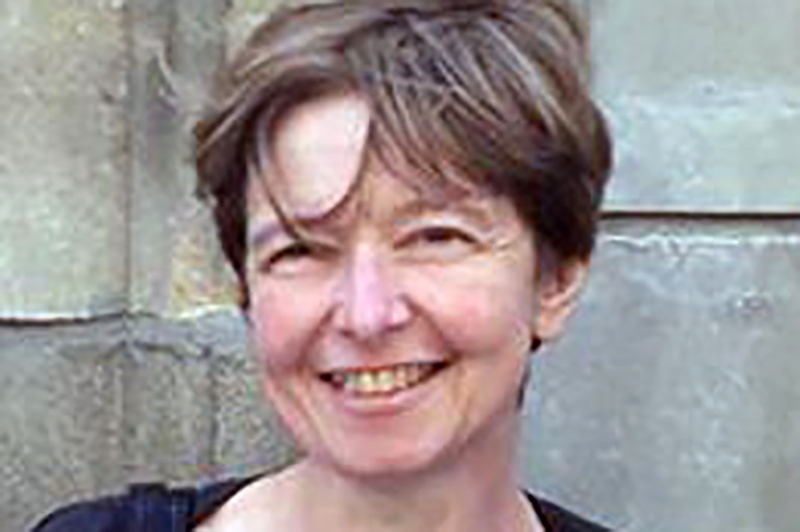 My parents moved to East Twickenham in 1958 and I have lived in the area my whole life attending Chase Bridge Primary and Kneller Schools (now Waldegrave School). I have lived in Teddington, Hampton and Strawberry Hill but, have been back in Twickenham for over 21 years where my children went to school and sixth form.
I was a councillor for Twickenham Riverside for eight years and had responsibility for the voluntary sector organisations across the borough and latterly for children's services and schools. During my time as a councillor, I worked closely with groups in East Twickenham and have seen the importance of ETNA to the local community.
I am married to Steve, an artist and have two grown up children and I am currently working part-time for SWLEN. I take a keen interest in my local community, being a member of two local organisations, The Twickenham Society and The York House Society of which I am the Hon. Secretary. I have also recently become a Governor Stanley Primary School.
Until earlier this year, I worked in a small nursery and pre-prep in Putney and prior to that for Barclays Bank for almost twenty years, both locally and in the city.
When I get the opportunity, I love researching my family history and gardening.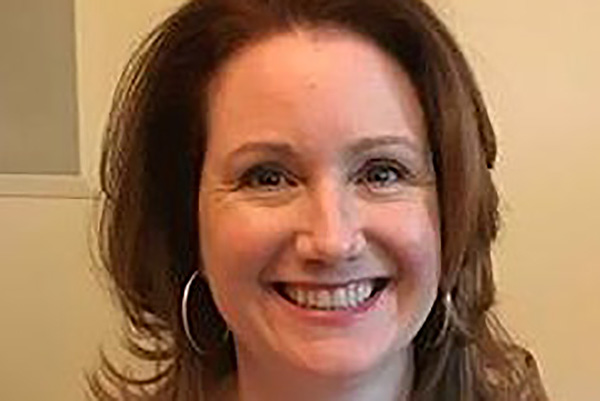 Esther moved to the UK from Canada 21 years ago and has lived in East Twickenham with her two sons for 17 years – taking advantage of ETNA's chess club when her children were young.
Esther has a strong community philosophy of life and regards it as the foundation for wellbeing. By offering an incredibly wide range of services and programmes, she sees the ETNA Centre as a pivotal resource for the neighbourhood by providing a unique sense of community to the area.
She is a qualified counsellor and social researcher. Currently, Esther works for a charity in Teddington where she runs an international online network for survivors of domestic abuse and has recently edited and published a handbook for survivors of domestic abuse.
Formerly, Esther has managed a Vocational Assessment Centre and Rehabilitation Team in the insurance industry in Surrey, as well as working in rehabilitation centres in Canada helping those with injuries or long term ill health return to work.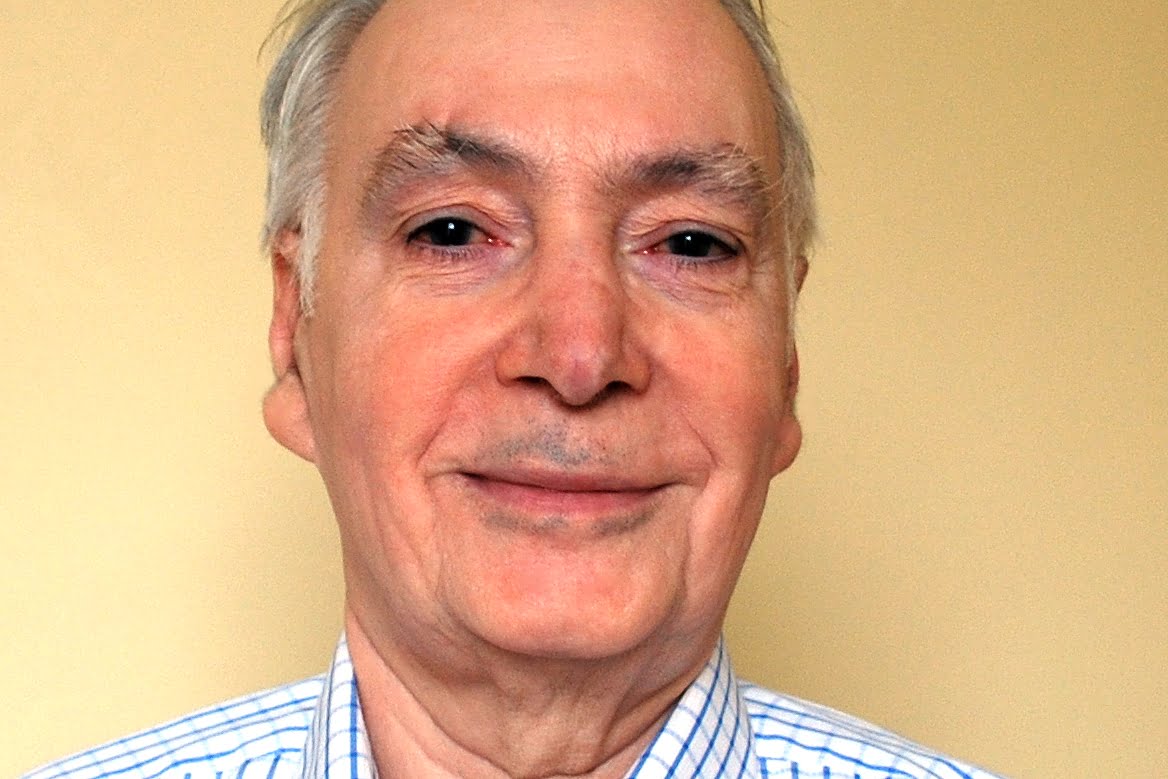 Perminder retired in 2014 when he sold his Deli / Grocery business in East Twickenham, after serving the community for 30 years. He ran the business with his wife Surinder.
Pindi, as he is commonly known, came to UK in 1982 from Kenya with his family. Pindi was a District Agricultural Officer and Provincial Training Officer with Ministry of Agriculture, Kenya for nearly twenty years. He also owned a fifty five acres fruit farm in Mombasa.
Pindi was President Of Rotary Club of Twickenham in 2004/5 and 2010/11. In 2012 he led a Rotary International Group Study Exchange team from UK District 1140 to Rotary District 3080 in North India. He is the founder Chairman of East Twickenham Traders Association, and a founder member of East Twickenham Village Group. Pindi is also a member on many other local Organisations in the Borough, including Twickenham Society, Richmond in Bloom, Patient Participation Group and also represents Twickenham Society on the Community Safety Partnership. He received Richmond Community Award in 2013 for his services to the community.
Pindi held various positions in his native Kenya. He is a Life Governor of Agricultural Society of Kenya and was Chairman of Mombasa International Show from 1976 to 1978 during the time of late President Jomo Kenyatta. He was The National President of Kenya Jaycees (JCI) in 1981 and was the Chief Delegate representing his Country in the World Congress in Berlin.
Pindi played International Hockey for Kenya.
He loves sports and travelling.