The following Charity Organisations are based at ETNA
Arts Richmond
What's On and How to Get Involved in the Local Arts Scene
Arts Richmond is an independent charity (est. 1966) with 100+ arts and cultural organisations affiliated in and around the borough of Richmond Upon Thames. We provide up-to-date info on 'What's On' and 'How to Get Involved' in the local arts scene through our monthly newsletter, website and social media channels. We also run a programme of annual events to raise the profile of the Arts in the borough and organise visits to theatres and other cultural venues so that our members can benefit from group discounts in the company of like-minded people.
Counselling Initiatives
Offers unlimited term counselling for those on benefits or low incomes
There is little, if any, counselling support of a long-term nature offered to individuals who do not have the resources to access private and expensive counselling and therapy.  We are funded by the voluntary donations our clients are able to afford, sponsorship and private donations.  We are a Registered Charity No 10822706 and have been providing excellent support for clients since 2001.
You can see our full profile in the Counselling Directory
counselling-directory.org.uk
Or contact Anton Smith, Administrator, Counselling Coordinator
antonsmith@blueyonder.co.uk
Richmond Good Neighbours
Richmond Good Neighbours, a charity established over thirty years ago, provides services to the elderly, the disabled, the housebound and others living in the old civil parish of Richmond. Our help may be needed when statutory services, friends or family are unable to offer assistance with transport; shopping; visiting and befriending services. In short we offer most of the tasks of a non-specific nature such as might be offered by a 'good neighbour'.
ROCBaSE
Others promise – ROCBaSE delivers
Starting or developing a business is a process not an event.  There are no quick fixes.  ROCBaSE business programmes are designed to give you the awareness and practical support required to give you the best possible chance of successfully launching a new business, products and services, new development plans and which will guarantee both sustainability and scaleability.
Habitats & Heritage
Habitats & Heritage is the local charity that acts for the natural and historic environment in south and west London, formed by the merger of Environment Trust and South West London Network (SWLEN).
We take care of our local landscape; its wildlife, ecosystems and heritage by using our local knowledge and experience to lead the way in protecting and creating a better and more sustainable environment for everyone.
https://habitatsandheritage.org.uk/
hello@habitatsandheritageorg.uk,
Embracing Age
Embracing Age is a charity that was born and bred in Twickenham five years ago. They operate both locally and nationally, and are working towards a world where older people are valued, connected and full of hope. They have an army of trained volunteers to befriend care home residents and they are also helping churches in reaching out to older people in their communities.
Contact Tina English
07735 332584
tina@embracingage.org.uk
https://www.embracingage.org.uk/
The School & Family Works
Supporting schools, strengthening families, enabling change
The School & Family Works is a team of qualified, experienced therapists working in partnership with schools in South West London, to support children to be successful at school.  A social enterprise, they work in schools, often in areas of high deprivation, delivering long-lasting change through their Family Group intervention, a multi-family therapy model.  In weekly 3 hour sessions, they take a holistic approach (involving children, parents, school staff and the therapist) to identify and break through cycles which may have been repeated from generation to generation. By enabling insight into the complex problems their families are dealing with, and by giving children and parents the confidence that they need to face up to their challenges, Family Group transforms lives.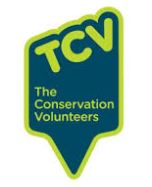 TCV The Conservation Volunteers
Join in, feel good!
The Conservation Volunteers (TCV), is a National Charity (est. 1959) helping thousands of people each year to reclaim local green places which are increasingly under threat. Looking after green places isn't just about caring for nature, it's about caring for people as well.  A well-used green place is a classroom, a gym, a playground and a sanctuary.  Operating locally, TCV, runs weekly work days for volunteers, Corporate Work Days, and Green Gym sessions on sites throughout Richmond Upon Thames.
Reed in Partnership (Better Working Futures)
About Better Working Futures
Better Working Futures is Reed in Partnership's name for the Work and Health Programme. The service gives people who face additional barriers to finding work the best support available.
It is part of a wider package of support for jobseekers and people with disabilities and health conditions announced by the government and aims to bring jobseekers, support provision and employers together to provide greater opportunities for those looking for work.
Choice Support
What do we do?
We support people who have learning disabilities, physical disabilities, autism and mental health conditions. We support residents across Richmond and Wandsworth to get into paid employment and/or to retain employment.
How to join the service:
Please email randwemployment@choicesupport.org.uk or call 07785 619499