These are the counsellors that work out of ETNA Community Centre, if you would like to contact one of them then please find their details below.
At ETNA we are pleased to be able to offer small personal and comfortable rooms for counselling purposes either for one to one or group sessions. If you would like to enquire about booking a room then please click here.
Katie Taylor
I work in a non judgemental and non diagnostic way, in an atmosphere of empathy working towards growth and change. The therapeutic relationship is most important. I am in clinical supervision.
I have experience in general counselling, addiction, depression, eating disorders, anxiety, identity problems, loss, obsessions, OCD, personal development, phobias, post traumatic stress, relationships, self esteems, self harm sex and related issues.
I am trained intregatively and am a registered member of BACP.
I work one to one, couples or groups.
Kris Augustyn
As a Life Coach, I have the tools and understanding to help you to create the life you imagine and get a renewed sense of self. I can help you change your perception of life so that it is filled with vitality and enthusiasm.
As an Artist and Mindset expert I use life coaching & art intervention to facilitate growth and insight. Spontaneous drawing allows to express, feelings, anxiety, fears, mental health including signs of depression,  wishes and concerns in a non-threatening manner. Unconscious material, which was previously hidden from exploration, is often depicted in many of the drawings. The artwork enables the individual to communicate symbolically as well as verbally. It affords the person a wealth of symbolism and images which he or she may relate to and learn from. Images serve as vehicles, which facilitate communication, growth, and insight.
Natalie Freeman
I am a qualified and registered counsellor and have worked in private practice for over 5 years.
I believe in an approach which tailors the therapy to the client as each person is unique and so I use a combination of Cognitive Behavioural Therapy (CBT), Person-centred and Psychodynamic approaches depending on your needs.
We will work together to discover the root of your issue and help to create a better understanding of it. This will provide you with the opportunity to make positive changes in your life and help you to move forward. Sessions can be weekly or fortnightly, face to face or on the telephone. I work with individuals on an open-ended basis or for an agreed time period.
I am a registered member of the BACP and as such, work within their ethical framework.
Please feel free to contact me to discuss whether counselling is right for you and how I may be able to help you.
07956 519748
freemancounselling@hotmail.com
Daniel Saccoccio
I am a qualified, Person-Centred Counsellor (BA Hons).  As a member of the BACP I practice within the guidelines of their code of Ethics and Practice.
What I can help with – Eating disorders, Obsessions, OCD, Phobias, Abuse, Anxiety, Bereavement, Depression, Loss, Post-traumatic stress, Trauma, Business coaching, Career coaching, Executive coaching, Leadership coaching, Life coaching, Personal development, AIDS/HIV, Cancer, Disability, Health related issues, Cultural issues, Self esteem, Sexual identity, Sexuality, Spirituality, Adoption issues, Child related issues, Infertility, Relationships, Anger management, Redundancy, Stress, Work related issues
Clients I work with – Adults, Couples, Families, Groups, Older adults, Organisations, Young people
How I deliver therapy – Long-term face-to-face work, Online counselling, Short-term face-to-face work, Time-limited
07788 710015
dnsaccoccio@googlemail.com
bacp.co.uk/profile/330be84b-4d90-e711-80e8-3863bb349ac0/Therapist
Dr Bhavna Jaiswal
Dr Bhavna Jaiswal is a Chartered Psychologist with more than 10 years of counselling experience. Throughout her career, she has provided guidance and care to children, couples, young and elderly people.
On account of her experience she has insight into a number of psychological issues and is confident in her ability to call on her expertise to deal with an array of psychological problems.
Not limited to one-to-one therapy, Dr Jaiswal is also recognised for her ability to offer motivational coaching and public speaking guidance. She has practised with an array of individuals from a number of cultural, religious and socio-economic backgrounds and this has greatly contributed to her holistic approach to patient care.
07481 809129
nelumboconsultancy.com
Agnieszka Religa
I'm fully qualified Psychologist and Family and Couples Therapist. I have many years' experience of working with families/couples across verity of settings including schools, local authority, NHS  (both children/adults services) and private settings. I'm registered with UK Council for Psychotherapy (UKCP) and Association for Family Therapy (AFT).
About Family Therapy
We all experience challenges at some point (s) in their lives. If you're no longer sure what to do for the best, if it feels like close relationships are suffering or seem stuck in patterns of hurtful or harmful behaviour, Family Therapy can help.
Family therapy can help whether you are considering therapy for yourself, you and your partner or your family group (children, parents or others who are important in your life).
When we get stuck in unhelpful patterns of relating (either as a couple, parents or children) we lose connection with those close to us, we lose sense of being safe or loved and cared for. This has been shown to have huge negative impact on our emotional and mental well-being.
I help those in close relationships to understand and support each other better. Therapeutic space creates an environment where everyone feels safe to talk about difficult thoughts and feelings, is willing to understand each other's views/experiences and appreciates each other's needs. This helps to build on strengths and facilitates desirable changes that work for all.
I offer free 20 min telephone consultation if you like to discuss if Family Therapy is the right approach for you.
07907902995
Religa.123@gmail.com
counselling-directory.org.uk/counsellors/agnieszka-religa
Paula Lopes
I am an experienced qualified integrative counsellor, I offer a non-judgemental approach with empathy and integrity as well as a safe space for you to be heard and empowered.
Your past informs your present and together we can understand meanings and recognise patterns of behaviour providing you with greater self-awareness about your past, your relationships with self and others and to explore options for the future.
Counselling in essence is a path to your discovery of self. Your life doesn't get better by chance, it gets better by choice.
I have experience in working with adults as well as children and young people as I worked for a number of years at Place2be (www.place2be.org.uk), a charity counselling service that provides support in schools, to children between the ages of 4 years olds and teenagers. I had over a year of specialized training with male and female victims of domestic and sexual abuse as well as perpetrators.
I also worked with a group of potential counsellors attending level 2 of therapeutic Counselling course in Richmond Community College, where I co-facilitated their processes, skills and theories.
As a registered member of the BACP ( British Association for Counselling and Psychotherapy) I practice within the guidelines of their code of Ethics and Practice.
07796 317527
paulalopes@hotmail.co.uk
counselling-directory.org.uk/counsellors/paula-lopes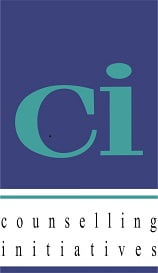 Counselling Initiatives
Offers unlimited term counselling for those on benefits or low incomes. There is little, if any, counselling support of a long-term nature offered to individuals who do not have the resources to access private and expensive counselling and therapy.
We are funded by the voluntary donations our clients are able to afford, sponsorship and private donations. We are a Registered Charity No 10822706 and have been providing excellent support for clients since 2001.
You can see our full profile in the Counselling Directory
counselling-directory.org.uk
Or contact Anton Smith, Administrator, Counselling Coordinator
admin@ci-charity.org.uk