At ETNA we are pleased to be able to offer small personal and comfortable rooms for therapy and counselling purposes either for one to one or group sessions. If you would like to enquire about booking a room then please click here.
Details for therapists that practice out of the Centre are listed below:
Vicki Kearney
I am a qualified integrative counsellor with experience of handling many mental health issues. My experience comes from working in both the charitable and private sector, offering affordable counselling for clients from a diverse range of social, cultural and ethnic communities. I work from a client centred approach and will draw upon different therapies (cognitive behavioural therapy, psychodynamic, humanistic and gestalt) depending on the needs of my client.
I believe in working together to understand what is going on for you, to come to terms with painful experiences and to find ways to change your patterns of behaviour and develop an understanding and self-awareness to move forward with confidence. As your therapist, I will be part of the process to guide, support and ensure that you are able to find the answers you are looking for.
I am a registered member of the British Association for Counselling and Psychotherapy (BACP) and I work in accordance with their ethical framework. Like all registered therapists I am in regular professional supervision with an experienced qualified supervisor.
I am currently working with adults predominantly online using zoom or by telephone due to Covid restrictions but can offer some clients face to face therapy here at the ETNA centre if appropriate. You have taken the first step, now feel free to give me a call to discuss how I might help you to work through the difficulties you are experiencing.
07825 137620
Natalie Freeman
I am a qualified and registered counsellor and have worked in private practice for over 5 years.
I believe in an approach which tailors the therapy to the client as each person is unique and so I use a combination of Cognitive Behavioural Therapy (CBT), Person-centred and Psychodynamic approaches depending on your needs.
We will work together to discover the root of your issue and help to create a better understanding of it. This will provide you with the opportunity to make positive changes in your life and help you to move forward. Sessions can be weekly or fortnightly, face to face or on the telephone. I work with individuals on an open-ended basis or for an agreed time period.
I am a registered member of the BACP and as such, work within their ethical framework.
Please feel free to contact me to discuss whether counselling is right for you and how I may be able to help you.
07956 519748
freemancounselling@hotmail.com
Dr Bhavna Jaiswal
Dr Bhavna Jaiswal is a Chartered Psychologist with more than 10 years of counselling experience. Throughout her career, she has provided guidance and care to children, couples, young and elderly people.
On account of her experience she has insight into a number of psychological issues and is confident in her ability to call on her expertise to deal with an array of psychological problems.
Not limited to one-to-one therapy, Dr Jaiswal is also recognised for her ability to offer motivational coaching and public speaking guidance. She has practised with an array of individuals from a number of cultural, religious and socio-economic backgrounds and this has greatly contributed to her holistic approach to patient care.
07481 809129
nelumboconsultancy.com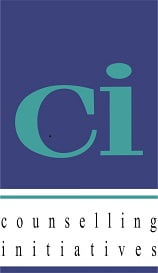 Counselling Initiatives
Offers unlimited term counselling for those on benefits or low incomes. There is little, if any, counselling support of a long-term nature offered to individuals who do not have the resources to access private and expensive counselling and therapy.
We are funded by the voluntary donations our clients are able to afford, sponsorship and private donations. We are a Registered Charity No 10822706 and have been providing excellent support for clients since 2001.
You can see our full profile in the Counselling Directory
counselling-directory.org.uk
Or contact Anton Smith, Administrator, Counselling Coordinator
admin@ci-charity.org.uk