The following Charity Organisations are based at ETNA
Environment Trust
The Environment Trust has been looking after our natural and built environment since 1984 and now works in Richmond, Kingston and Hounslow. Our local environment is under pressure from urban development and general neglect, resulting in the loss of habitat, species and our built heritage. The impact of these losses is wide spread, not only for the wildlife but also the well-being of the community. The health and well-being benefits of accessible and tended green spaces are well understood. Inappropriate changes to streets and buildings around us reduce a much-loved sense of place. Working with and through people is at the heart of everything we do. Providing knowledge and skills is a vital part of creating a real understanding of the challenges and the difference we can make. Our programme aims increasingly to engage young people through linking the work they do in schools with an understanding and practical experience of the local world around them.
Arts Richmond
Arts Richmond is an independent charity (est 1966) with 100+ arts and cultural organisation affiliated in and around the borough of Richmond Upon Thames. We provide up-to-date info on 'What's On' and 'How to Get Involved' in the local arts scene through our monthly newsletter, website and social media channels. We also run a programme of annual events to raise the profile of the Arts in the borough and organise visits to theatres and other cultural venues so that our members can benefit from group discounts in the company of like-minded people.
020 8892 9446
artsrichmond.org.uk
South West London Environment Network
We are a charity helping people and organisations who protect and enhance the environment. We work in the London Boroughs of Richmond upon Thames, Kingston upon Thames and Hounslow.
We help environmental groups to start, operate, find volunteers, raise funds, get insured, share good practices and collaborate. Many of these groups help to manage parks or open spaces.
If you need help with an environmental project see our Supporting environmental groups and Help for a group pages or email us. We are currently working to set up new groups with residents around Sheen Common and Orleans Riverside, Twickenham.
To find out about local environmental groups, see Looking for a group? or see our map of groups and projects in Richmond upon Thames.
For voluntary work see Looking to volunteer? or email us.
SWLEN also:
Runs community based projects to promote energy and waste reduction and an environmental audit service for homes, community groups, charities and schools to help reduce energy, water and waste costs. See our Smart Communities website for more information.
Chairs and acts as the Secretariat of Richmond Biodiversity Partnership.
Runs sustainability projects, particularly those explaining the advantages of composting, recycling and waste reduction.
020 8892 0590
hello@swlen.org.uk
swlen.org.uk
We publish newsletters most months with details of local environmental events, funding opportunities, volunteering opportunities and news of what is happening in the three boroughs where we work. If you wish to receive future newsletters, click our newsletter subscription form.
Contact us if you want us to advertise your event.
The School & Family Works
Supporting schools, strengthening families, enabling change
We are a team of experienced, fully qualified, practical therapists with an impressive track record of helping the families of children with additional needs.
Our aims are to increase the wellbeing of family members and to help their children succeed in school. We usually work in schools and childcare settings, often in areas of high deprivation – and we deliver long lasting change by providing insights into the problems our families are dealing with and by giving them the confidence that they need to face up to their challenges.
In fact, the problems facing our families are no different in nature from the problems everyone else faces. Grief, hardship and emotional pain are common to all of us. It is in degree that differences can be recognised: degrees of intensity, complexity, and frequency.
Because of this greater intensity, the reflective space required to process complex emotional difficulties is rarely available to families living in areas of high deprivation or to other families whose children have additional needs. Recognising this, we create a safe, nurturing environment and offer opportunities to reflect, to sort out, to reduce reactivity and to clear space for rational choice. As a result, parents become a resource to their children – who then find space to learn. Behaviour improves, school attendance rises and children are happier. In enabling communities to develop among families who are often isolated, our work also opens parents as a resource to each other and their relationship with the school improves. Everyone benefits.
Our proven services take a holistic approach involving children, parents, school staff and our therapists. Together, we identify and break through cycles which may have been repeated from generation to generation.
Mark Griffiths
Educational Psychotherapist, UKCP
07540 806248
mark@theschoolandfamilyworks.co.uk
theschoolandfamilyworks.co.uk
ROCBaSE
Others promise – ROCBaSE delivers
Starting or developing a business is a process not an event. There are no quick fixes. ROCBaSE business programmes are designed to give you the awareness and practical support required to give you the best possible chance of successfully launching a new business, products and services, new development plans and which will guarantee both sustainability and scaleability.
020 8712 5989
rocbase.org.uk
Counselling Initiatives
Offers unlimited term counselling for those on benefits or low incomes
There is little, if any, counselling support of a long-term nature offered to individuals who do not have the resources to access private and expensive counselling and therapy.
We are funded by the voluntary donations our clients are able to afford, sponsorship and private donations. We are a Registered Charity No 10822706 and have been providing excellent support for clients since 2001.
You can see our full profile in the Counselling Directory
counselling-directory.org.uk
Or contact Anton Smith, Administrator, Counselling Coordinator
antonsmith@blueyonder.co.uk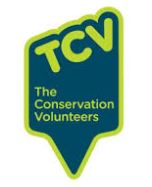 TCV The Conservation Volunteers
The Conservation Volunteers have been
reclaiming green places since 1959
.
Right now, when one third of the UK's green places are in danger of being lost or degraded, our work is more important than ever.
The everyday green places that people use are especially vulnerable. 10,000 playing fields were sold off between 1979 and 1997. And only 10% of the UK's allotments remain. Places like these do not have special protection. They are all under threat at a time when local councils are cutting budgets.
But neglecting green places is a false economy. It doesn't take long for a once-loved open space to become a magnet for anti-social behaviour, and a cost to society.
So looking after green places isn't just about caring for nature. It's about caring for people as well.
A well-used green place is a classroom, a gym, a playground and a sanctuary. It is a place that is good for people as well as for wildlife.
The Conservation Volunteers help hundreds of thousands of people each year to reclaim local green places. Through our own environmental projects and through our network of 2,000 community groups, we see people – every day, and all across the UK – taking responsibility for their own local environments.
You can be part of it too.
Join in, feel good!